BORN TO TOUCH YOUR FEELINGS – BEST OF ROCK BALLADS
The release of Scorpions'
BORN TO TOUCH YOUR FEELINGS – BEST OF ROCK BALLADS
will happen on Friday, November 24th, 2017.
A division of Sony Music Entertainment known as Legacy Recordings is in charge of releasing this album.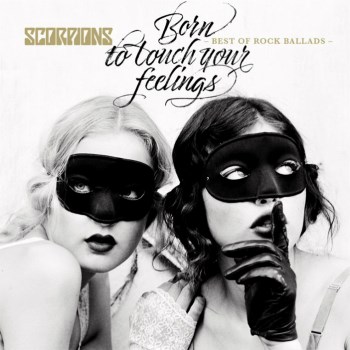 About album

This album is made up of essential anthologies of old and new recordings from this seminal German hard rock band. It includes some of the group's greatest anthems, and it premieres two of its latest songs. Also in the album are original works of art by photographer Ellen Von Unwerth. The production was carried out by Mikael Nord Anderson and Martin Hansen.
Modes of access

This album will be available for digital streaming purposes as well as for downloading. It will also be available in a 1CD physical state.